I'M A TELLIN' U LONGHORN
RANCH
These are Funny Pictures we thought you would enjoy.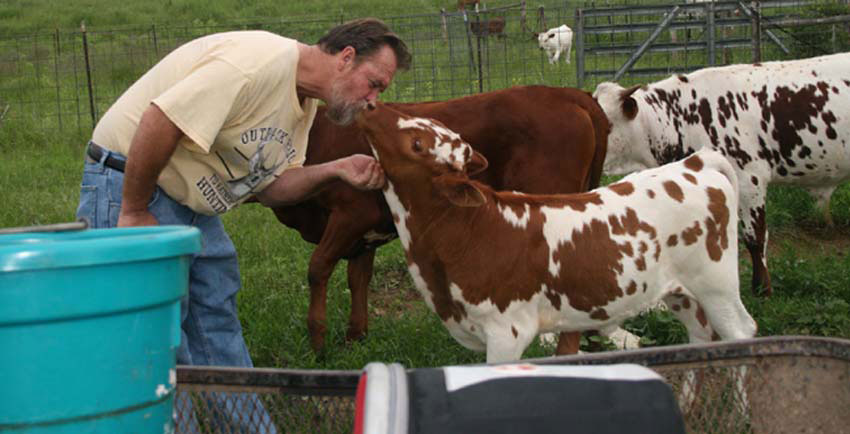 This is one guaranteed way not to leave the Ranch!!!!
Eddie kissing SE Independence (or is she kissing him???)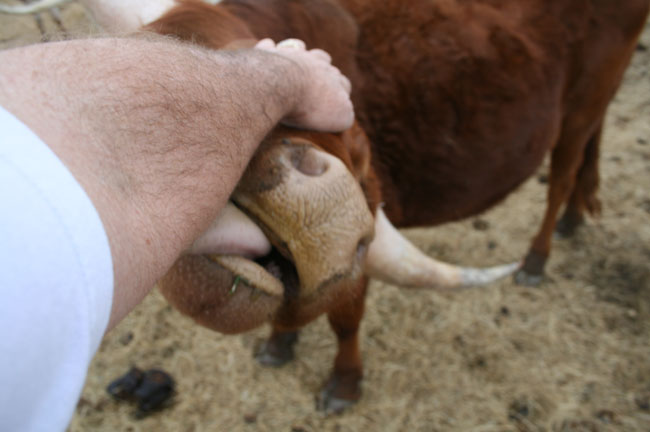 This is one guaranteed way not to leave the Ranch!!!!
Gabon love to show how much love you.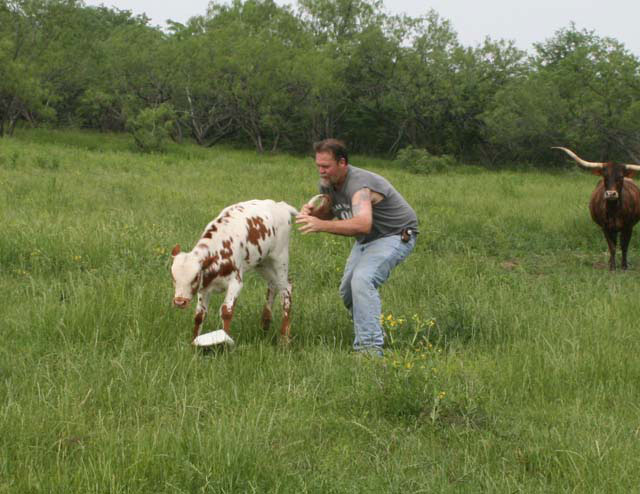 As you can see, SE Moon Shadow had an antifreeze container on his front leg.
Eddie was trying to bulldog him to get it off.
The calf won this time, but Eddie did finally get it off.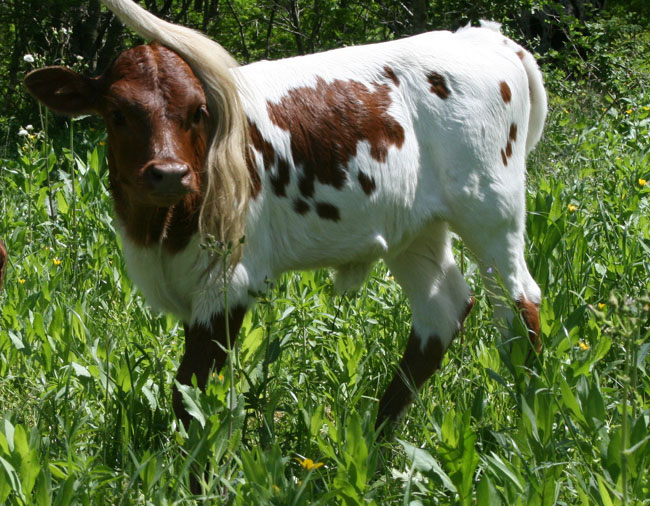 This is a new hairstyle – a weave.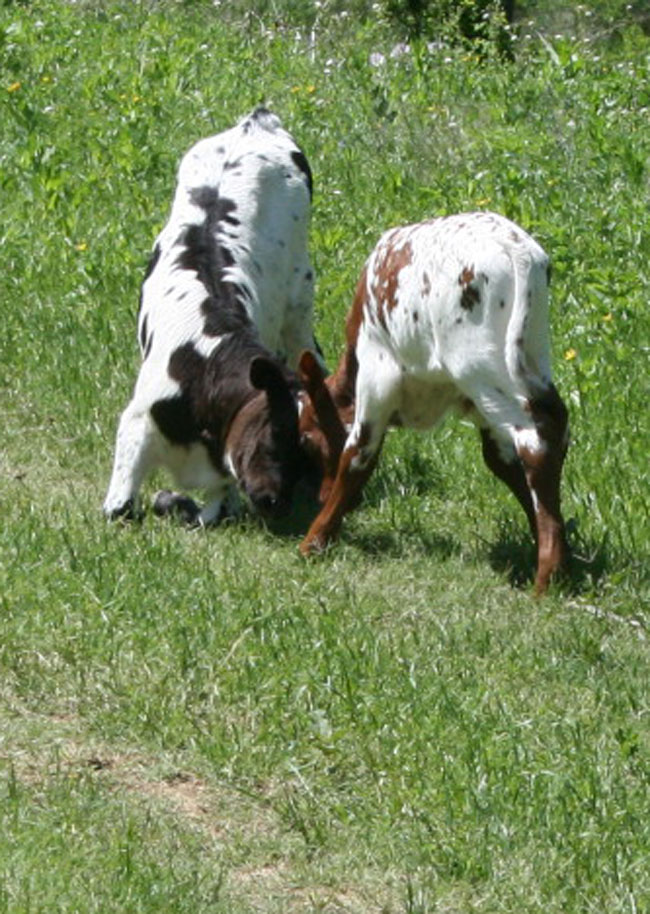 On my knees!!
Uncle!!! I give up!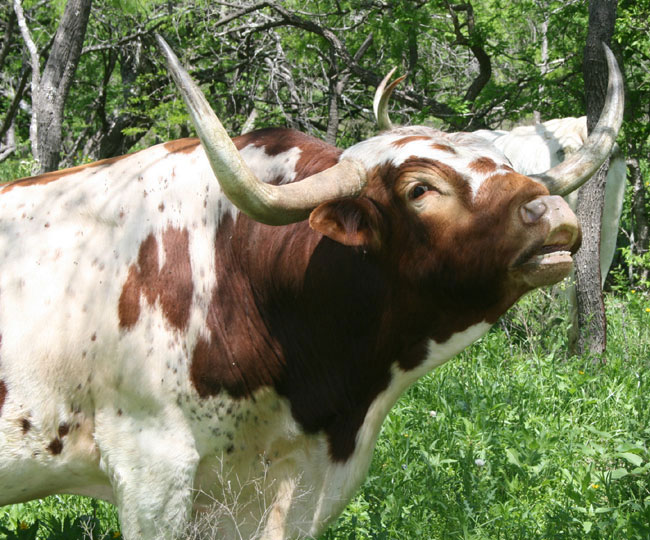 Tell me another one…….
This is Twinkle telling Eddie she's not going to say "cheese".
THIS IS OUR STEER TRAVELER - IT HAD JUST STARTED TO RAIN, AND HE WAS TRYING TO GET INTO THE LLAMA'S SHED.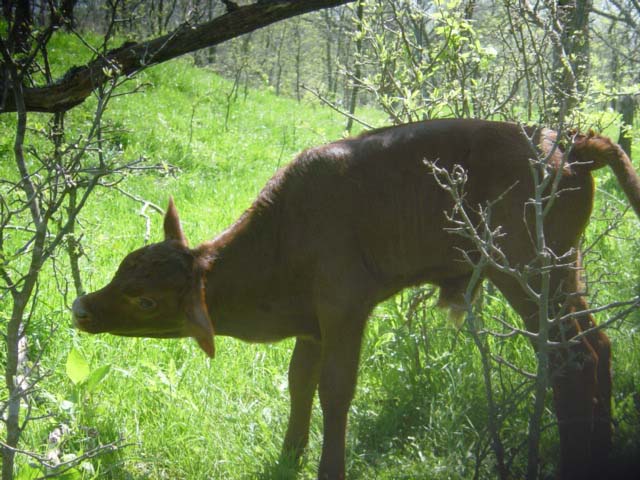 THE HORSE FLIES ARE REALLY STARTING TO GET BAD!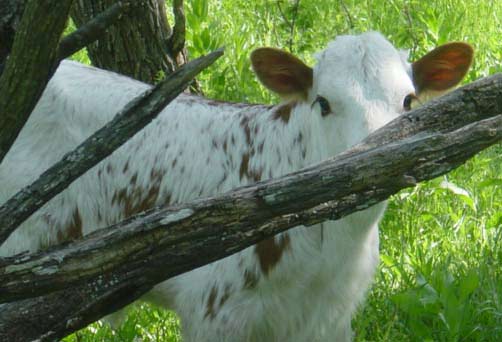 WE WERE OUT TRYING TO TAKE PICTURES - AND THIS LITTLE ONE THOUGHT SHE WAS HIDING BEHIND THE TREE.
WE LOVE TO GO OUT AND WATCH THE CALVES. THEY'RE SO FUNNY.
THE WHITE CALVES ARE SO BRIGHT WHITE, ESPECIALLY IN THE SUNSHINE.
THIS BUTT'S FOR YOU!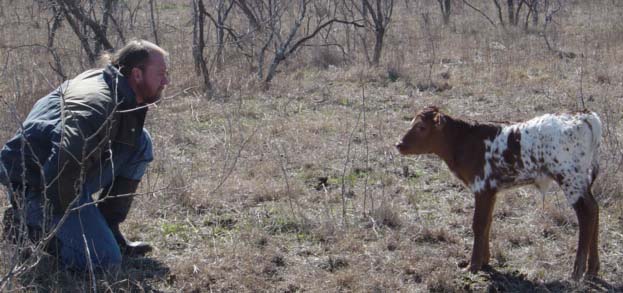 MMMM YOU DON'T LOOK LIKE MY MAMA!!!!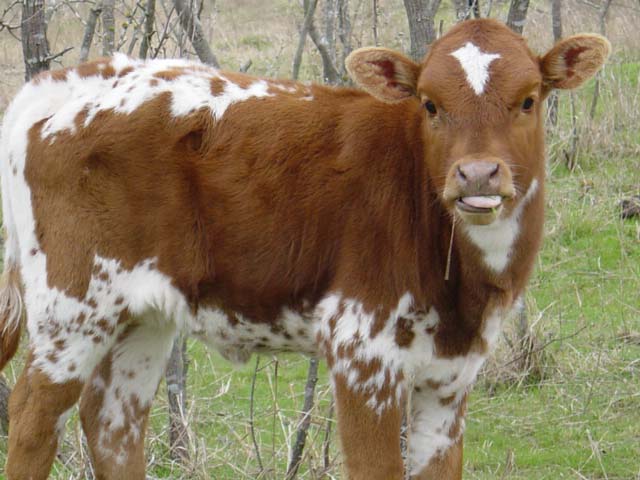 TTWWWRRRLLLLL YOU CAN'T CATCH ME!!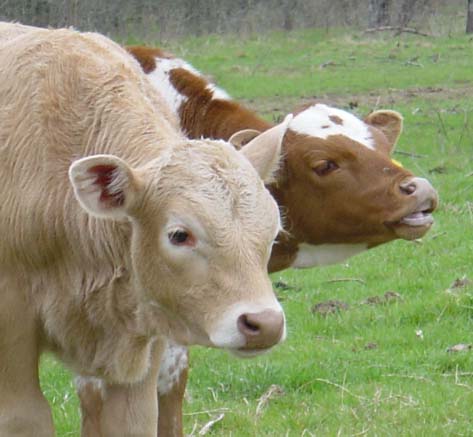 HA HA!!! THAT WAS FUNNY!!!!
MOM!!! I SWEAR I WON'T DO IT AGAIN!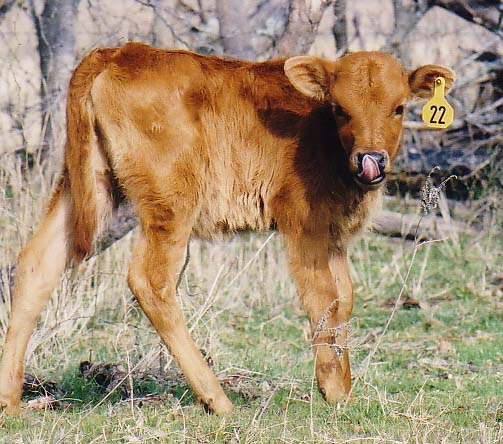 MMMM GOOD!!!!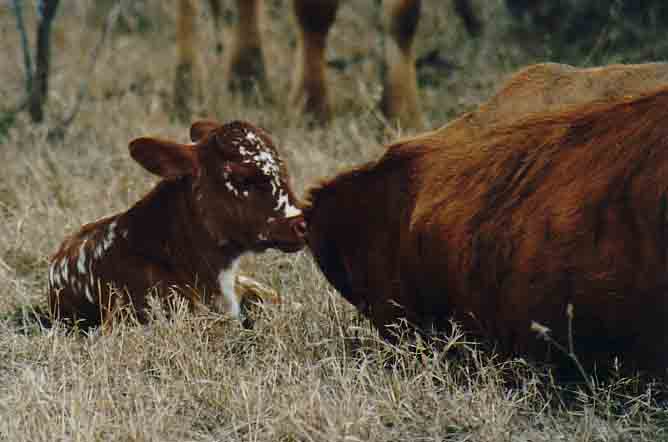 MOM!?!?! DID YOU POOT?
Got Milk?
You're gonna wear it, whether you like it or not!!!
Do I have to be 21???
Eddie and SE Cats Kitty when she was first born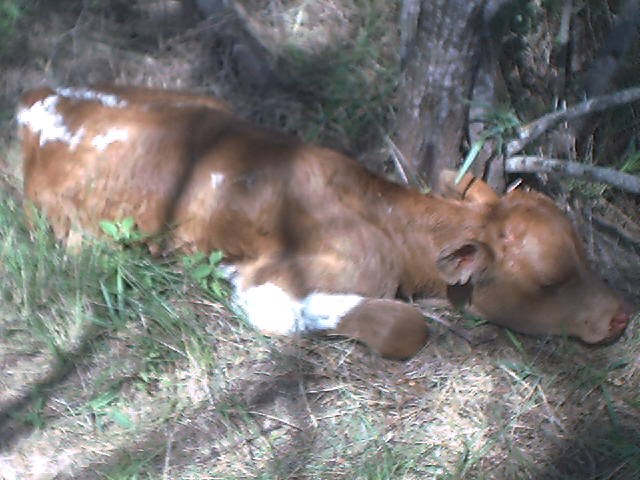 SHHHHHHHHHHHHHHHHHHHHHHHHHHH!!!!!!!!!!!
1...2...3 Ready or not, here I come
The headless longhorn
Nose ring, shots and branded. I don't like that Vet.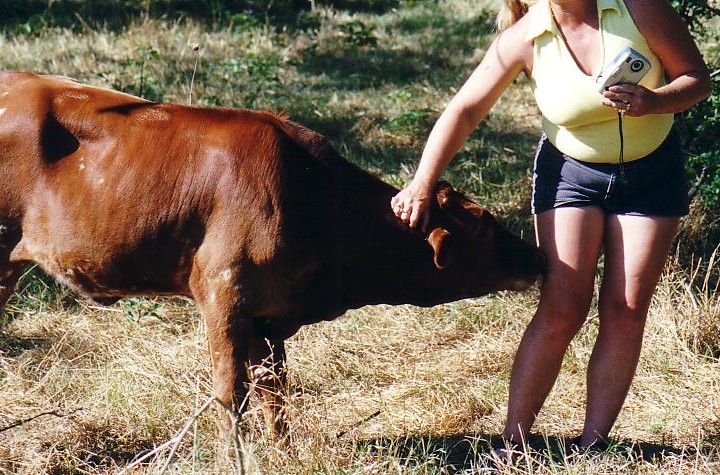 Cows show their affection by licking you. Their tongues feel like sandpaper.
Click here to go to I'm A Tellin' U Home Page